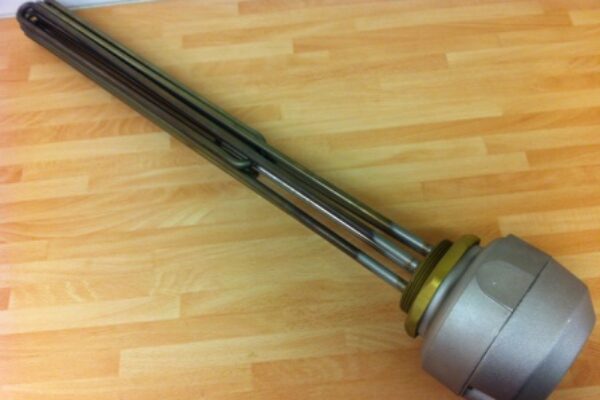 Oil Immersion Heaters
A wide range of options to suit both light, cooking, heat transfer oils at around 25w/in², and heavy industrial oils which need to be around 12w/in². Watt density explanation HERE.
On the shelf stock options are –
BESPOKE Industrial Immersion Heaters.
Available at any kW loading from 100w up to 6kW.
1.25″, 1.5″, 1.75″, 2″, 2.25″ and 2.5″ screwplug sizes are available in brass.
2″ and 2.25″ BSP also available in stainless steel.
Available with 1 or 2 thermowells at 7, 11 or 18″ for thermostats / cutouts.
1 additional M25 cable entry glands as an option.
Available with no thermowell if specified by the client. If you don't need it, omit it from the build, as it is an unecessary weak point.
Call Jamie on 07897 246 779 to discuss your oil immersion heater needs.
Showing all 7 results